Sacraments: More Than a Ritual…
Sometimes we over-simplify sacraments into merely tradition and ritual alone. While those are important elements to sacraments, they are so much more than that! They are gifts from Jesus Christ, our Lord, to help us persevere in remaining free from sin and staying close to Him! They also bind us closer to His Body, the Church, and unite us more fully with our Catholic brothers and sisters in Christ here at St. Helen and all around the world. Receiving the sacraments is critical to remaining close to Jesus Christ, so please let us know how we can help you!
Confessions
First Friday of the month from 5:30 – 6:30 p.m.
Every Saturday from 8:30 – 9 a.m.
Every Sunday during 20 minutes prior to every Mass
By Appointment
Baptism
We request that all baptisms be requested a month ahead of time.
Required documents include:
A Birth certificate of child
Baptismal Registration Form (PDF Reader required to open file) which can be filled out, printed, and brought to the parish.
A statement from the Godparents that they are practicing Catholic

Parents and godparents are required to attend one baptismal class before the Baptism ceremony can take place. Please register for a class at the parish office.

Class In English: last Wednesday of the month at 7p.m.

Class in Polish: Please contact parish office

To be chosen as Sponsor for Baptism is a great honor that carries with it great responsibility,  namely, to instruct, to encourage and to inspire the newly baptized or confirmed Catholic to live an authentic Christian life. Therefore, in accordance with the Code of Canon Law (canons 872, 874, 892, and 893), the faith community of St. Helen Church, Chicago, IL stipulates that a person who aspires to be a sponsor for Baptism:
1.      Be a person of faith, suitable for this role, selected by the candidate or his/her family, and have the intention of fulfilling the responsibility of sponsor, namely, to assist the young Christian in living his/her Christian life.
2.     Be a baptized practicing Catholic who lives his/her faith in word and deed, has been confirmed, attends Mass weekly, frequently received the Body and Blood of Christ and celebrates the Sacrament of Reconciliation at least once a year.
3.     Be at least 16 years of age, unless the parish priest believes there is a just reason for an exception.
Weddings
Ple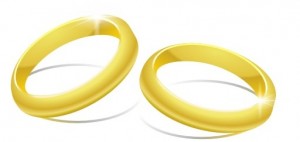 ase check our Wedding Handbook (PDF Reader required to open file) for more information regarding preparation for wedding and wedding ceremony. Please review the Handbook carefully and keep in mind the following information.
All weddings should be requested six months prior to the intended celebration date.
Required documents:
Certificate of Baptism with an annotation regarding Confirmation (the document should not be more than six months old)
Certificate of completion of pre-cana classes
Signature of the priest who completed the preparation program
Statement of two witnesses for each spouse (four in all) about the identity of the spouse and that it is the spouse's free will to enter the marriage
A "Marriage License" issued by the County Clerk (which is valid only 60 days), or in case of previous civil marriage the "Certificate of Marriage."
For persons who are not over 21 years of age, a signed statement from parents consenting to the marriage is required
In case a party to the marriage is a widow or widower, the death certificate of the previous spouse is required
We request that the required documents be ready at least one month before the ceremony.